Iconic Music Minister Sammie Okposo Lends Voice For Gospel Musicians Amid Tour & Preps For New Single!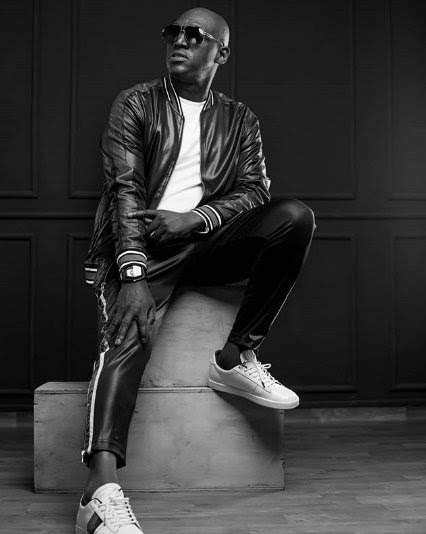 Iconic Gospel music minister Sammie Okposo who is presently on tour in Europe has lend a voice for Gospel musicians, correcting the notion as implied by a pastor that musicians who depends on their craft for livelihood are thieves.
Sammie Okposo, currently in Switzerland, said he is against the mindset that musicians who used their craft for a means of livelihood are thieves and discouraged such erroneous doctrine.
"I'm against this [] mindset… Some musicians serve as volunteers in their home churches but the ones who decide that they want to get paid cos they do it full time as their main source of livelihood should be paid. Why are you insulting and publicly shaming professional musicians who work in church and earn a living with their skill calling them thieves? Which bible verse/verses can you use to back up what you are saying?" Sammie Okposo posted on his social media page.
Many personalities including Nikki Laoye, Nosa, Jedi, and more, also joined Sammie Okposo and condemned the act.
Sammie Okposo just concluded a ministration at New International Church, Biel, Switzerland on Tuesday the 7th of January, 2020, as part of his Europe tour that began December 26th, 2019, and he has announced that he is releasing his first single for the year titled "I Have Never Seen the Lord Change." The single will be accompanied with a live video. See snippet below:
Link:
https://www.instagram.com/p/B7AeUGvJzjK/
The media is already agog with the news of the single. Sammie has also hinted that it is his first release for the year but many others will also follow.
"I am not slowing down," he said. "I am going into 2020 deliberately," he added.
Last year, amongst his releases, "Sing Halleluyah" seem to take the crown, so much that Sammie Okposo tagged the name of his Europe tour to the single. The viral single had many creating dance routine on social media and Sammie has released a match-up video, to accompany the live video of the single. The match-up is a collection of Sammie's ministrations of the song and dance routine by fans from all over the world. It is safe to say "Sing Halleluyah" gained global acceptance.
Watch video below:

http://youtu.be/T2l3gGIX1FM
As Sammie Opkoso rounds off the Switzerland leg of the Europe tour, still billed to receive the award winning international Gospel music minister include France and Germany. The tour rounds off on the 17th of January, 2020. Italy, Belgium had already felt the move of God's spirit as Sammie Okposo graced specific locations in the countries.
He has also revealed that there will also be a Canadian tour with other Gospel music ministers this coming March!