FEARLESS 2018: TIMGODFREY ANNOUNCES FEARLESS TOUR ACROSS 5 CITIES IN NIGERIA WITH TRAVIS GREENE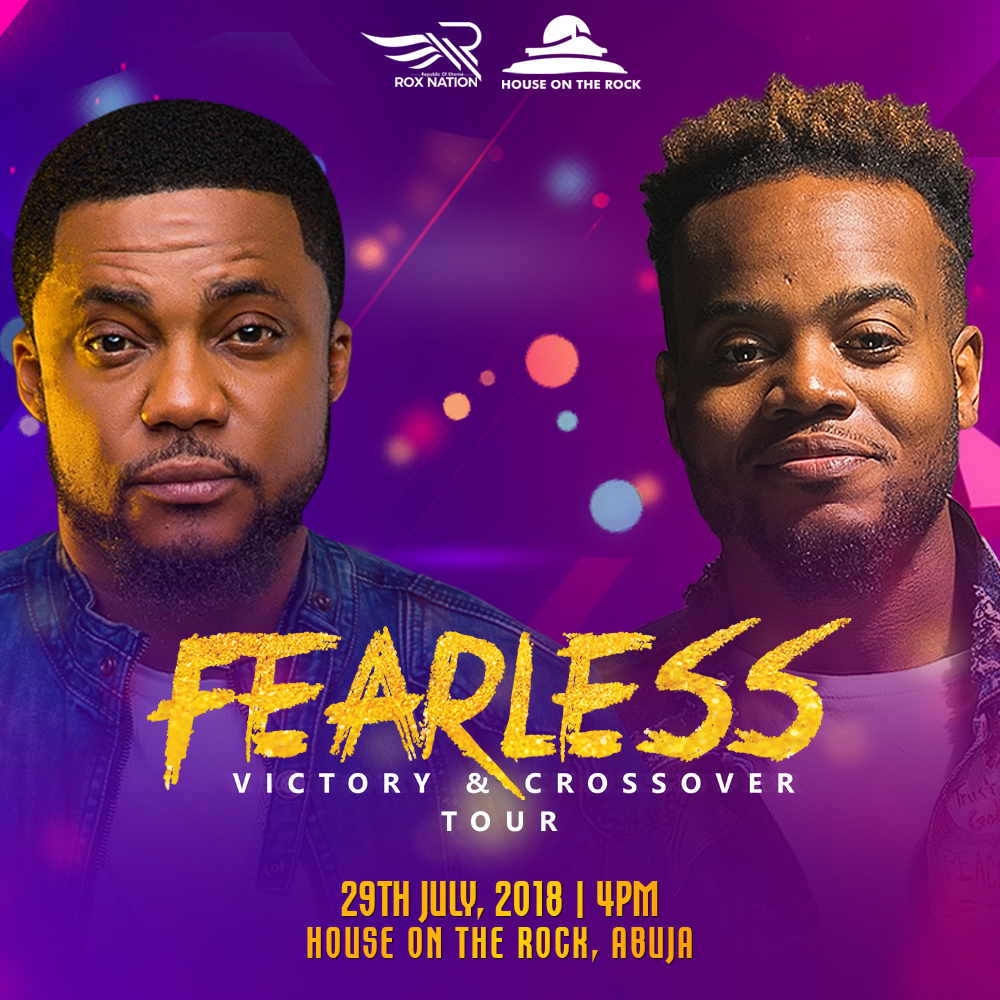 Sensasonal gospel music minister Timgodfrey finally announces fearless tour across 5 cities in Nigeria with Travis Greene.
Award Winning Music Maestro Tim Godfrey And His Multiple Award Winning Crew -Xtreme, Are Set To Hold The Third Edition Of His Annual Fearless Concert As A Tour To Five States, With The Theme Victory Featuring His Friend And Brother, Guest Appearance The Multiple Awarding Winning Travis Greene.
Having Held Two Editions, In The Year 2016 And 2017 Respectively, With Both Concerts Having Over Fourty Thousand Persons In Attendance, Tim Godfrey Is Set To Bring A New Sound Of Worship And Praise As He Declares Victory Over Every Scheme Of The Devil.
Tim Godfrey Says: Victory Is Significant Because The Devil Deceives Us Alot Of Times By Making Us Believe Our Sins And Shortcomings Can And Will Not Allow Us Amount To Anything. He Brings A Message Of Hope To Everyone (Young And Old) To Live Their Lives To The Fullest Because In Christ We Have Been Given Victory Over Every Lie Of The Devil. This Is A Build Up From The First Edtion That Hosted The Renowned Bishop Marvin Sapp, And The Second Edition That Featured Kirk Franklin In Nigeria Amongst Other Nigerian Artistes In Concert.
This Year Fearless Holds At The House On The Rock Cathedral, Lekki Lagos And Begins By 5pm Prompt.
This event is scheduled as follows:
UYO – 25th of July | Venue: The Evening Church, Uyo | Time: 5pm
PORT HARCOURT – 26th of July | Venue: House On The Rock, PH | Time: 5pm
LAGOS – 27th of July | Venue: The Rock Cathedral, House On The Rock, Lekki Lagos | Time: 7pm
ABIA – 28th of July | Venue: Streams of Joy, Umuahia | Time: 4pm
ABUJA – 29th of July | Venue: House On The Rock, Abuja | Time: 5pm
Also Ministering In This Edition Are: Frank Edwards, Okey Sokay, Onos, Blessyn, Sammie Okposo And Many More…